Tech Cast LLC Acquired by Daedalus Investments LLC
MYERSTOWN, PA (October 13, 2022) – Tech Cast LLC has been acquired by Daedalus Investments LLC. The company will continue to operate under the Tech Cast name. Tech Cast was previously owned by Spell Capital. Daedalus Investments is wholly owned by the current President and CEO, Steve Olson. "I was brought in to execute a turnaround and when the opportunity to purchase the business presented itself, I knew it was the right opportunity for me. Tech Cast has a strong history, and all the pieces are here to be a successful, world class foundry."
Steve Olson Joins Tech Cast as its CEO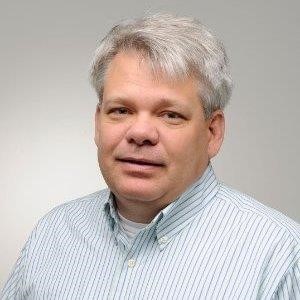 MYERSTOWN, PA (November 11, 2021) – Mr. Steve Olson will join Tech Cast Holdings LLC, a leading manufacturer of precision engineered investment castings, as its President and Chief Executive Officer on November 8, 2021.
Steve has extensive experience in investment casting and has led foundry and casting businesses for nearly 30 years in the roles of General Manager, Vice President Operations, President and CEO. Most recently, he served as President and CEO of BIMAC Precision Castings. Prior to joining BIMAC, Steve was VP and GM of J&M Precision Die Casting. Steve graduated with a B.S. in mechanical engineering from University of Dayton and with a M.B.A. from Baldwin Wallace University.
"We are very excited to have Steve Olson join Tech Cast as its President and CEO and bring his deep knowledge and skills of successfully growing metal casting businesses," commented Jim Rikkers, Senior Managing Director of Spell Capital Partners, the majority owner of Tech Cast Holdings LLC.
Visit Tech Cast at Turbomachinery & Pump Symposia
Booth #2047

Turbomachinery & Pump Symposia
December 14-16, 2021
Houston, TX
Booth #2047
---
CASE STUDY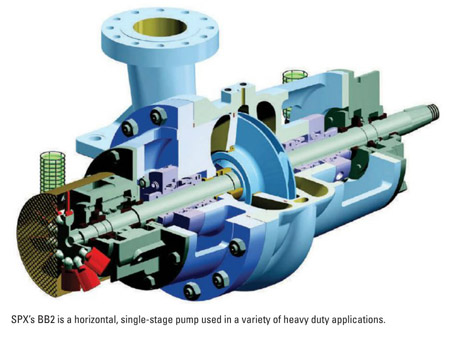 SLA Rapid Prototype Technology Improves Performance & Reduces Lead Times for 500 lb Impeller!
CHALLENGE
A new customer looking for an alternative casting process needed to replace two double suction impellers (30-in. diameters!)—with the goals to improve performance and reduce lead times.
SOLUTION
A prototype was produced in 2 weeks using stereolithographic (SLA) rapid prototype technology, an additive manufacturing process that produces objects from CAD. Actual manufacturing time, from receipt of the prototype to delivery of the casting, was four weeks.
RESULTS
Cast nearly to net shape, the benefits of this additive manufacturing process were many:
Reduced machining
Avoided time consuming welding/grinding loops
Reduced lead time
Increased quality as the impellers were defect-free
Traditional investment cast tooling can take 8-12 weeks to build and may require a significant capital investment. The use of additive manufacturing technology to produce quality investment castings allows us to easily compete with other casting processes to making higher quality investment castings, while reducing tooling costs and lead times.
---
Tech Cast Announces new Human Resources Manager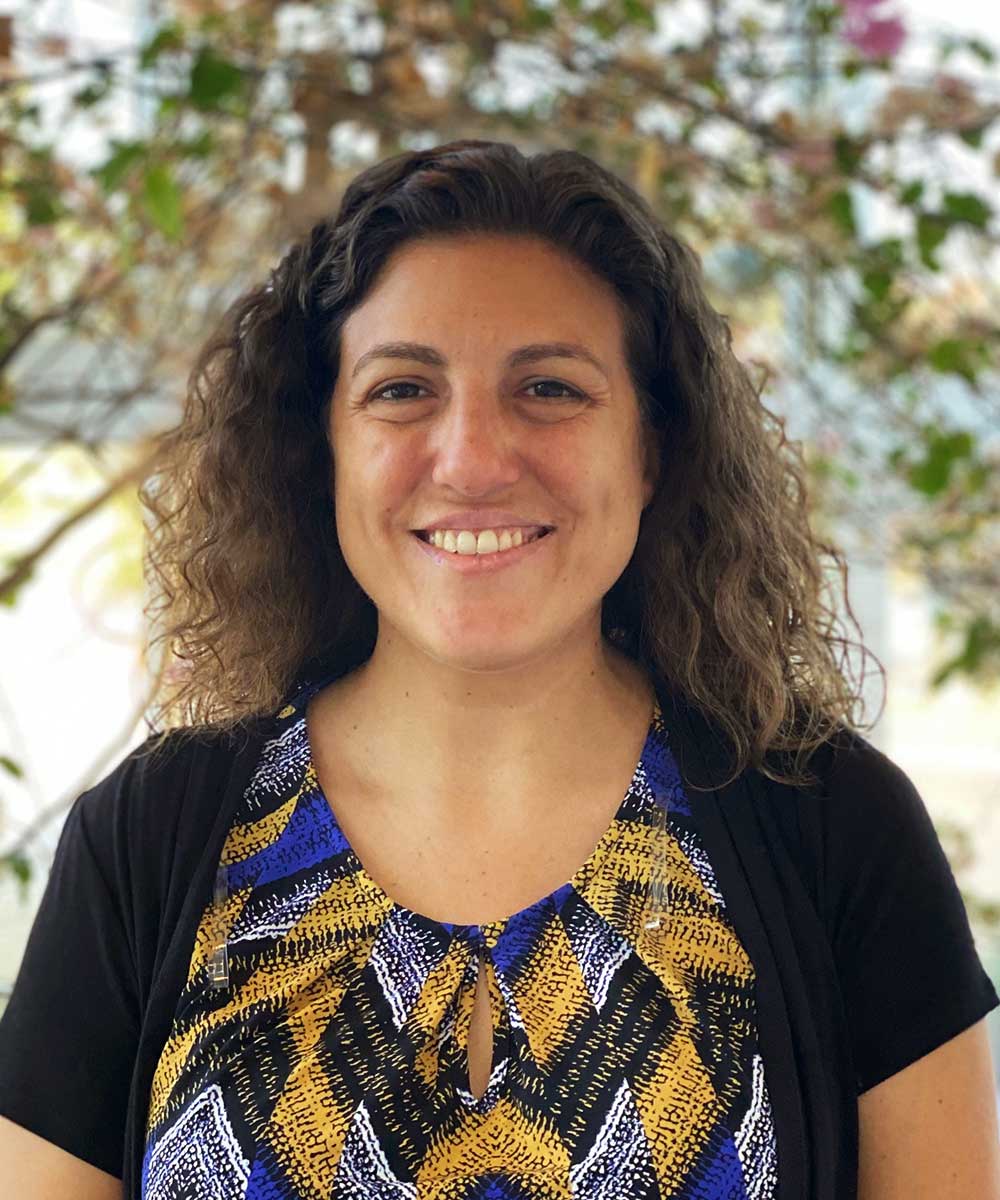 Tech Cast Announces New Human Resources Manager - September 2020
Tech Cast is pleased to welcome Erin Sten as our new Human Resources Manager. Erin lives in Friedensburg, PA with her husband, 10 year old daughter, and her son who is 6. Erin graduated from Penn State with a degree in Labor & Industrial Relations, has a certificate from SHRM, and brings a wealth of experience from companies such as MI Windows & Doors, and Cabela's. In addition, she owns and operates a small music production business, Jibberjazz Productions for the last 15 years. Erin will be a key part of Tech Casts management team as we look to grow in the near future.
---
Using Additive Manufacturing to produce Rapid Prototypes through Investment Castings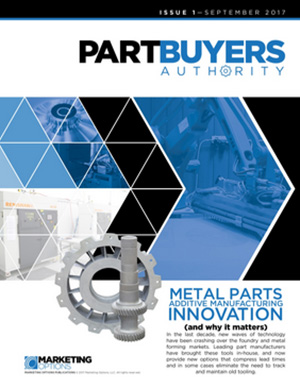 It's a problem every buyer dreads - engineering or production needs a single piece, or maybe just a few, of a part that has not been tooled, tested, or approved for production. They need it in a few weeks, the budget does not allow for large tooling expenditures, and waiting months for tooling to be built, samples produced and final approval is not an option. Until recently, there was no solution that would meet everyone's needs - but thanks to recent developments in additive manufacturing, and collaboration with investment casting foundries, help is on it's way. Tech Cast would like to present the following cast study as a perfect example of how you can use this exciting fusion of new and older technology today.
Finding the optimum design for pump impellers is critical to making the most efficient, powerful and effective pumps no matter what the application or the market. However traditionally it has been difficult to design and accurately predict how the actual, physical part will perform with so many complex components playing a role. In the past this was accomplished by building a tool, making samples, testing it, and then either making expensive alterations to the existing tool or building a whole new die - all at considerable time and cost. All too often this has resulted in an incomplete development process, with the customer choosing a "good enough" design rather than an "optimized" design.
---
Impeller Cast Using SLA-Printed Patterns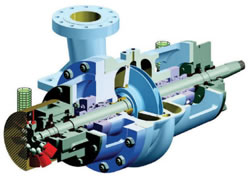 Tech Cast, LLC, an investment casting leader in the production of SLA Rapid Prototypes, recently engineered a 500 lb casting – in less than six weeks.
SLA technology enables Tech Cast to manufacture investment castings in as little as few weeks – without expensive tooling that typically has a long lead time. The SLA process provides the design engineer the necessary tools, freedom and flexibility to develop new products/designs directly from a 3D CAD model to an end use investment casting in matter of weeks. Tech Cast has been successfully making casting with this process for years and is pleased to produce its largest and heaviest casting today, with this method.
According to Shawn McKinney, General Manager for Tech Cast, "Reducing tooling costs along with time to market is a key consideration in this industry – especially when dealing with single production runs. We are pleased to have accomplished such a complex casting using these tools."
"Our customer saved thousands in tooling costs, and quickly had a casting up and running in a critical application. Companies turn to Tech Cast for our world-class investment casting engineering and resources," added McKinney.