FROM DESIGN CONCEPT TO CASTING
For R&D, part repairs, reverse engineers, low production quantities Tech Cast can meet all of your SLA Rapid Prototype requirements. Tech Cast is a leader in the investment casting industry producing large SLA Rapid Prototypes to support a broad landscape of industries such as multi-stage pumps for oil & gas, critical shipboard applications for the military, etc. This SLA technology enables Tech Cast to direct manufacture investment castings in as little as a few weeks, and eliminate the need to invest capital money in expensive, long lead-time tooling. This SLA process provides the design engineer the necessary tools, freedom, and flexibility to develop new products/designs directly from a 3D CAD model to an end-use investment casting in a matter of weeks.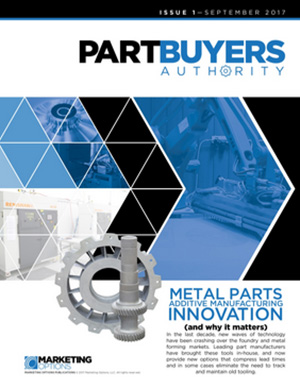 Read Our Latest Article
Using Additive Manufacturing to produce Rapid Prototypes through Investment Castings
BENEFITS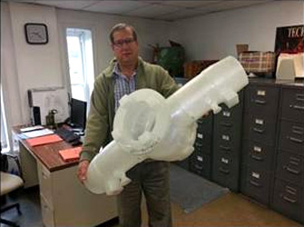 Direct manufacturing
No hard tooling required
No capital investment required
Reduced lead time of less than 4 weeks in many cases
Short production runs
Reverse engineering
Reduce number of design iterations
Geometry flexibility is virtually limitless
Reduced R&D expense
Our capabilities include large precision engineered Rapid Prototypes up to 350 lbs. Below is an illustration of the process.
Step 1
Develop 3D CAD Model

Step 2
Build SLA Pattern

Step 3
Setup/Gate the SLA Pattern

Step 4
Invest the SLA Pattern in Ceramic Slurry

Step 5
Burn-out/Pour SLA Pattern

Step 6
Cut-off/Finish Casting

Step 7
Final Machine Casting

Result
254 lb finished machined diffuser - cast using SLA rapid prototype technology.