Preliminary Design
Tech Cast uses Kubotek's KeyCreator software for solid model design. KeyCreator can import customer supplied files or create models from scratch. Kubotek's overview displayed in KeyCreator_Datasheet.pdf provides further explanation of software capabilities. The translator table below provides conversion possibilities and file types accepted at Tech Cast.
Tech Cast's Translation Capabilities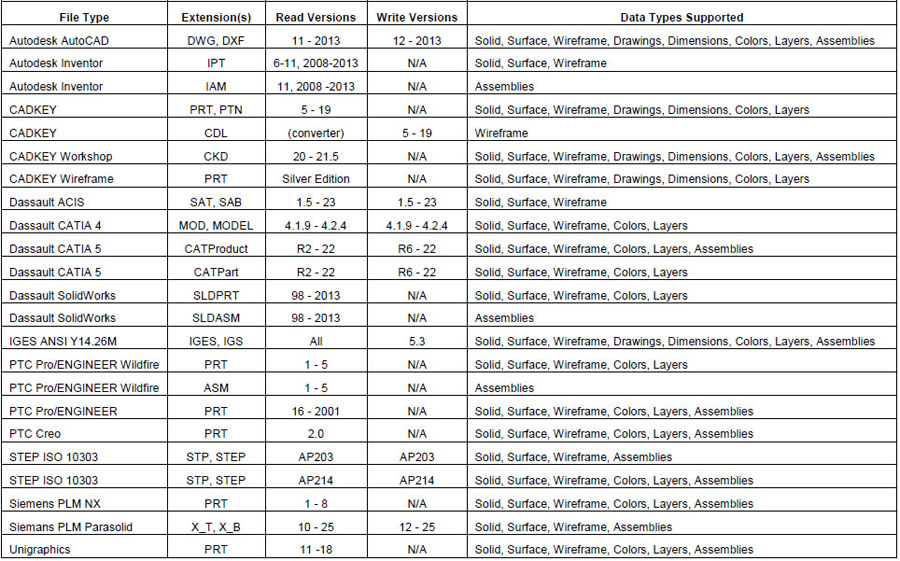 CASTING SIMULATION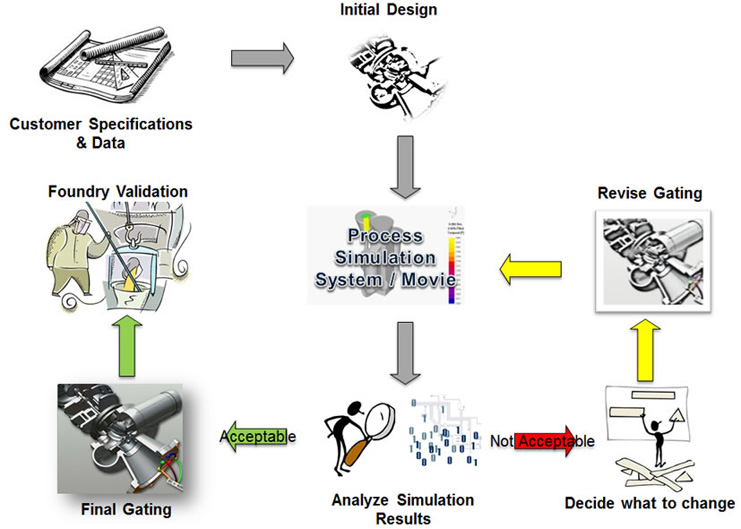 RISER DESIGN / GATING DESIGN
Tech Cast uses a solidification modeling package called SOLIDCast®, this software provides the foundry an early look into the solidification characteristics of any given gating system. The software allows Tech Cast engineers to identify possible problem areas of complex components before the investment casting tooling is designed and built. The software provides the needed flexibility during the initial investment casting design, and allows process parameters to be altered and tested without consuming valuable time. Solidification modeling helps Tech Cast to shorten lead times, reduce costs, and produce higher quality investment castings with improve yields.
SOLIDCast® lets you see how your casting will solidify before you make pattern equipment, dies and costly mistakes. Pour your test castings on the computer, not on the foundry floor! Design gates, risers and test them out before making your first casting. Solidification modeling helps you to shorten lead times, produce higher quality and improve yield. All of this means lower costs, higher profits and improved marketability for your foundry.

DESIGN VERIFICATION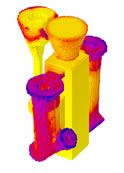 FLOWCast is the fluid flow modeling module for mold filling simulation.
Works in conjunction with the SOLIDCast modeling system.
Simulates:

Flow of liquid metal into a mold.
Cooling of the liquid metal.
Heating of the mold during the fill.

CFD simulation of fluid flow, taking into account.
Momentum, pressure and velocity of the molten metal.
Viscous losses at the mold wall.
CFD stands for Computational Fluid Dynamics, which refers to a numerical solution of the Navier-Stokes equations that govern fluid flow.